Cayuga Lake Water Monitoring Project
During the summer of 2019, CLEAN researchers launched a pilot project to monitor water quality on Cayuga Lake, focusing specifically on detection and characterization of toxic cyanobacteria blooms. Over the course of the 2020 monitoring season, CLEAN researchers expanded the program to monitor a total of 25 locations throughout Cayuga Lake. Data for temperature, chlorophyll a levels, cyanobacteria cell counts, sodium, chloride, pH, specific conductivity, and dissolved oxygen was collected.  In 2021, a phosphorus study will be added to the lake monitoring program.
CLEAN, in collaboration with the Community Science Institute (and other active research groups), is developing a collective approach to understanding the impact of human activity on toxic cyanobacteria blooms in Cayuga Lake, and how to mitigate those effects. The project, is focused on regions of the lake where blooms have significantly impacted water use for drinking and recreation and seeks to understand the role of nitrogen and phosphorus pollution, increasing temperatures, and other factors (like salinity) that may affect bloom formation.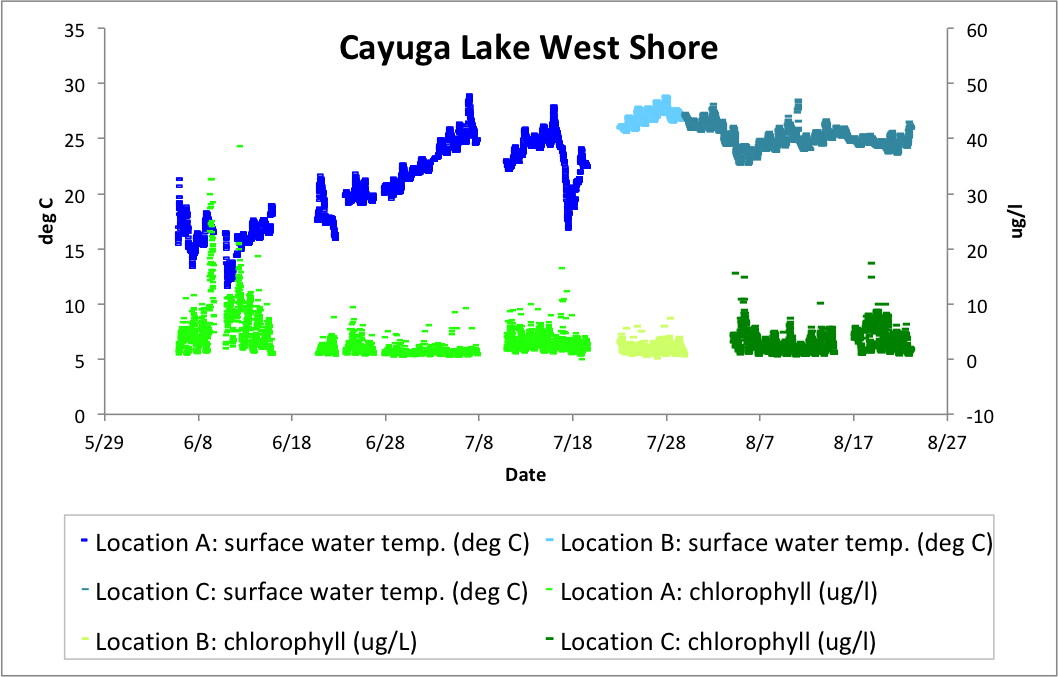 See the locations of the continuous Dock Deployment HERE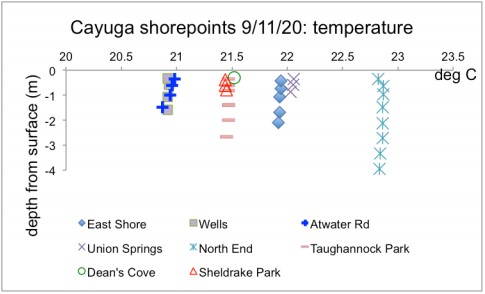 See more Shore Point Data Here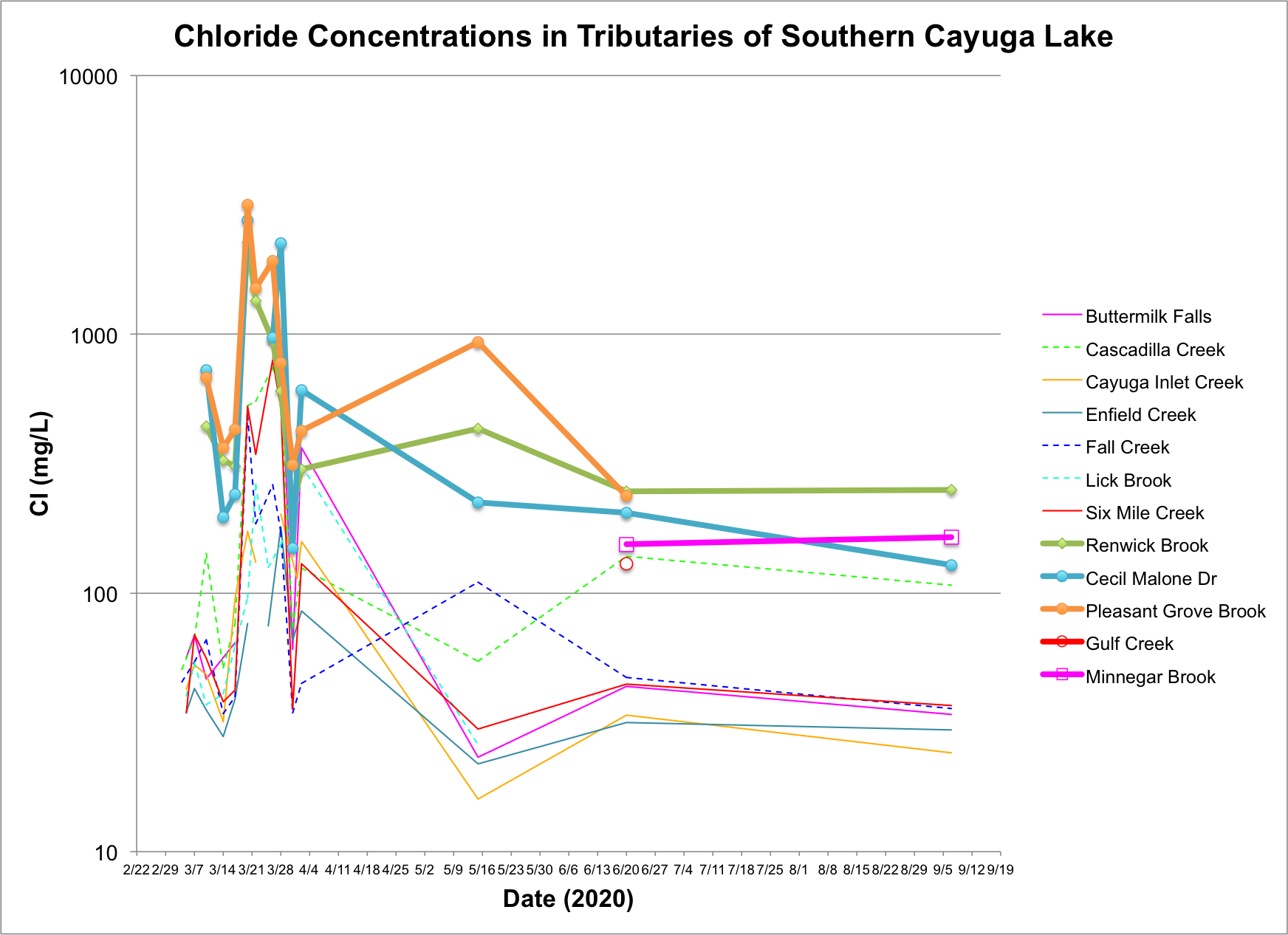 Learn more about the Tributary Study HERE
Monitoring Points